1/ The simplest thing to do is to RE-ORGANIZE what you already have. Make a list of the furniture pieces and decorative objects you already have. Afterward, you can take the measurements of all walls and furniture to ensure you'll have sufficient space to move things around before starting.
Maybe, the space of the room will allow you to switch places, for example, the sofa with the armchairs, to create a cozy convivium area. You may add or subtract some side tables. Add a vase or some small decorative objects on the table to create interest.
Or maybe, it will be opportune to introduce the two-sides library, which stayed for years along the wall, and make it the central piece of the living room by dividing the dining room from the living room area.
2/ Another simple way of refreshing an ambient is changing the LIGHTING appliances. The least expensive would be simply changing the bulbs, switching from warm light to cold light, or the other way around.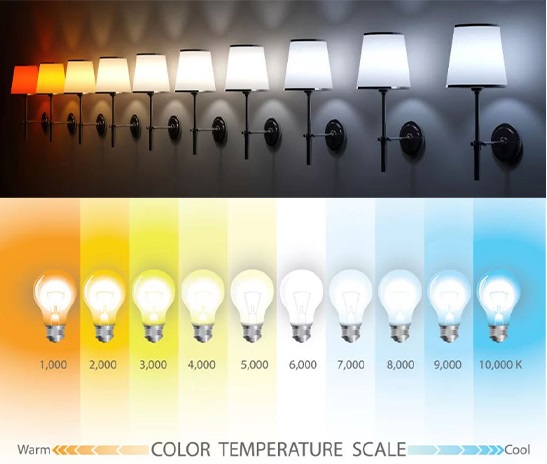 A more substantial change would give a new collection: a chandelier, a floor lamp, some appliques on the wall, or even, the introduction of a new set of table lamps.
Usually, lighting appliances are integral part of the ambient, therefore, choose wisely the design and materials, to fit with what you already have. Moreover, light can be used to create accents, mesmerize, and bring visual interest. Embracing this idea, look for unique and most particular models you can find, something that designates to your character and personal preferences.
Moreover, if you have a wall covered with a particular wallpaper, you could direct the lighting here to underline it.
Or, if you wish to make the wall look higher, bring in a slim and tall floor lamp (for example, model Arco designed by Achille and Pier Giacomo Castiglioni, an iconic design object).
3/ A great way to refresh an ambient is by introducing BIG GREEN PLANTS, starting from Aloe Vera, Rubber Plant, Spider Plant, Monstera Deliciosa, to the most incredible European Olive tree, Fiddle Leaf Fig, different species of Palms, or other. The selection is huge, so based on where you live, choose those which will be easier to curate. In addition, you may choose as containers some particular cash pot that would add design and value to the room.
Green plants will introduce nature inside your home and bring a spot of color and diversity for a neutral tones ambient.
Moreover, if the plant is big enough, it can take the function of a divider and zone the space.
4/ A good idea would be GROUPING ALL THE SMALL OBJECTS that create chaos, like all the traveling souvenirs, your collection of candleholders, a big number of spare books, etc. Group all in one place – this way they would look assembled and organized.
Apply the minimalism aesthetics by keeping at sight only those objects, that are expressive and majestic. For example, position on the coffee table a selection of books in a particular covering or maxi format; place on the top of a sideboard one or two unique vases or sculptures that designates with the design style of your home.
5/ Lay down a new CARPET – it will immediately change the atmosphere of the entire room.
Reminding to choose a model that will be on the thematics of other decorative objects you have in the room, and pay attention to the texture (there are five basic styles - Velvet, Saxony, Frieze, Shag, and Cable, each providing a different look and texture).
For bedrooms, I would advise looking for natural fiber rugs, those containing wool, cotton, or leather/fur, since these materials isolate and keep warm. However, a good alternative may be those made of viscose, lyocell, and nylon, since these require less maintenance. In areas that are highly exploited, like in the living room and hall areas, better choose those containing polyester fiber since it will confer a higher resistance to usage and the maintenance is simpler (washing process).
6/ Get NEW UPHOLSTERY for padded furniture: sofas, armchairs, pouf, benches, etc. This is a great opportunity to add a new texture, graphic motif, or color into the ambient! You may choose to upholster one or more of the items you already have, and give the look (texture and color) that you desire.
For example, choosing a covering in a plain and vivid color, creating a contrast to the rest of the ambient, will capture the eye and add interest to the room. If, however, you desire to create unity between different pieces, choose a fabric that incorporates two or three of the colors present in the group, it will look all together as a collection, not as separate pieces.
Even more important is the tactile feeling of the texture: choosing a jacquard, bouclè, or velvet fabric, will offer coziness at first sight.
7/ Bring in MORE NATURAL LIGHT with simple adjustments:
- take away heavy curtains and big size furniture pieces, so that natural light may flow easily from the windows into the room;
- use mirrors to reflect the natural light into the ambient, thus increasing the quantity of the light that enters the room;
- apply light painting colors on the walls, that would reflect naturally the light, and make the ambient look brighter.
8/ Changing the PAINT COLOR is another hack you can apply in any room of the house. Think outside the box: for example, if you prefer neutral tones, choose pastel colors that will match your existing color scheme (don't go for the classical "white egg" or "cream"). It will bring a fresh look and uniqueness!
9/ On the same note, you can choose a UNIQUE WALLPAPER, easy to install (and remove). Look at all the amazing wallpapers created by designers in the latest years, on topics starting from exotic gardens and wild birds, and finishing with soft-tones classical ambient, with a huge variety of different patterns and graphics in-between.
You can choose to cover the main wall of your living room in exotic wallpaper, add some big green plants in a modern cash pot, and you will obtain an entirely new atmosphere as if you brought the outdoor world inside. Or, you could choose to cover one wall of the bedroom with some playful geometric patterns of neutral tones, bringing an easygoing look that is not boring.
10/ Add some PARTICULAR DECORATIVE OBJECTS to captivate the attention and make the ambient look complete! The simplest way is to consider changing your home decor accessories, like pillows, vases, decorative trays, plates and bowls, vanity and bath objects, and bed lingerie, including tableware for the dining table.
11/ Finally, I would suggest CREATING AN OUTDOOR SPACE on your balcony, terrace, or garden. If you live in a house, you may create a beautiful front porch or a backyard patio, or even a veranda, or a pergola, furnish with comfortable sittings and a dining area, where you could enjoy free time and the company of your friends and family. Complete the space with an outdoor rug, and curtains to repair from the sun, and bring some big plants to add greenery into this space. Make it look like part of the house itself. It will be your personalized outdoor space to escape from routine, where you may relax and enjoy in your free time.
These are just some simple recommendations, requiring small investments, which you can apply today, that will radically change the perception of your home spaces.
Use your imagination and creativity, be playful, and do not be afraid of trying something new. New is good. Different is good. The result will give you the satisfaction of looking at old things with new eyes.
Let me know which is your favorite tip from the list. What else would you suggest?
With my best wishes,
Nadiya
MetropolitanMe Blogger