Monday, 03 January 2022 20:47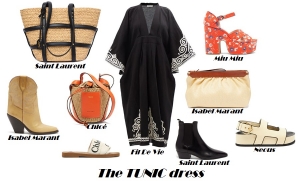 It is the dress that states versatility and elegance at once.
The KAFTAN dress, or the TUNIC dress, is the same loose-fit style dress with opened neck, usually made of linen or silk. This style of dress is unmistakably related to the Orient, where hot climates require wearing airy and comfortable garments.