Here are the categories of garments you will need for a modern Classical Wardrobe today:
1/ Classical blazers – it will pull together all your looks, even a casual outfit made of blue jeans and a colorful T-shirt. Perfect for going to school, to the office, to meetings.
2/ A-shaped and bodycon dresses in neutral colors – they all are simple, yet statement dresses, always looking classy and with some aristocratic air.
3/ Pleated skirts, classical dress, pants with pinches, and blouses, all made of good quality materials, well-tailored, and made in neutral colors.
4/ Classical "Oxford" and "Polo" shirts – perfect with all bottoms, from jeans to high-waist pants.
5/ Boot-cut jeans are a must-have item for everyday casual wear. You need them no matter your profession, if you are an office clerk or a full-time mom.
6/ Jockey boots for pants, knee-high leather boots for skirts and dresses, Mary-Jane style for jeans, and classical nude or black pumps for all the rest (or ballet flats and loafers, whatever you prefer).
7/ Quilted tote and over-the-shoulder bags are the best choice for everyday looks.
8/ Fine avant-garde jewelry, modernistic pearls and silk scarfs will be your best accessory!
9/ Classical prints: tartan, tweed (Chanel), checks, jacquard, stripes, boucle, and more.
10/ Outerwear – capes, wrap coats, trench coats.
My favorite looks are the classical outfits with a pinch of Dandy flair, as inspiration mood board take a look on runways: Chanel Fall 2019, Tom Ford SS 2019, Max Mara SS 2019-2021, Off-White SS 2019 and more others.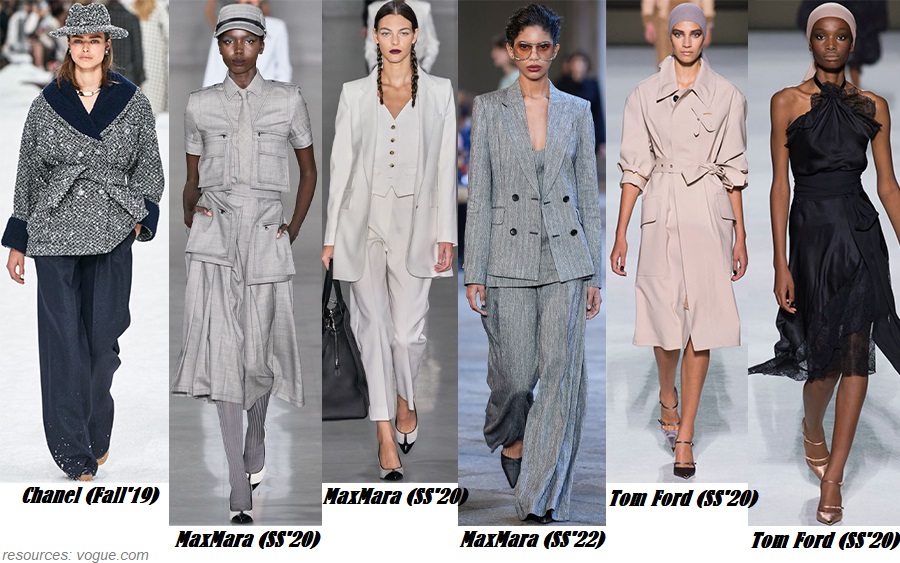 Find your style and experiment with love and good taste. Enjoy fashion!
With best of wishes,
Nadiya
MetropolitanMe Blogger