1-BLUE OCEANS with deep waters and rich fauna. I love spending time exploring new places, and one of my latest discoveries was The Indian Ocean and the beaches of Zanzibar: warm waters, thousands of different fishes swimming around, and clear waters going form a light.
2- LONDON BLUE TOPAZ is one of my favorite gemstones! Unusual in offering excellent hardness (8 on the Mohs scale) and brilliance at a very reasonable cost. Blue topaz can be found in both lighter and darker tones, usually known in the trade as sky blue topaz, Swiss blue topaz, and London blue topaz. As in the case of other blue gems, the more saturated blues tend to have a higher value. I am most grateful to have a set of earrings in white gold with blue London topaz, a gift from my parents, that I've worn with joy on my wedding day (maintaining the tradition of having "something blue").
3-RED AND BLUE CHAIR – is an iconic design object of international recognition. It has no precedents; therefore, it became a symbol that marked the career of its creator Gerrit Rietveld. Searching for a way to express the two-dimensionality in Neoplasticism, he came out with the original design in 1918. Since 1973, Cassina made a licensed reproduction; since then, the Red and Blue armchair is made in Italy, remaining a cult symbolic design in the history of Modernism.
4-BLUEBERRIES taste amazing! I love them fresh in smoothies and on top of a plate with whole oats for breakfast but also enjoy eating from time to time a muffin with blueberries and a cup of hot cappuccino in the auto grill when traveling to the seaside on summer holidays. These fruits deliver several health benefits: are packed with antioxidants, lower blood pressure, improve eyesight, keep bones strong, boost memory, help lose weight, load with vitamin C, prevent cancer, and regulate sugar levels and make the heart stronger.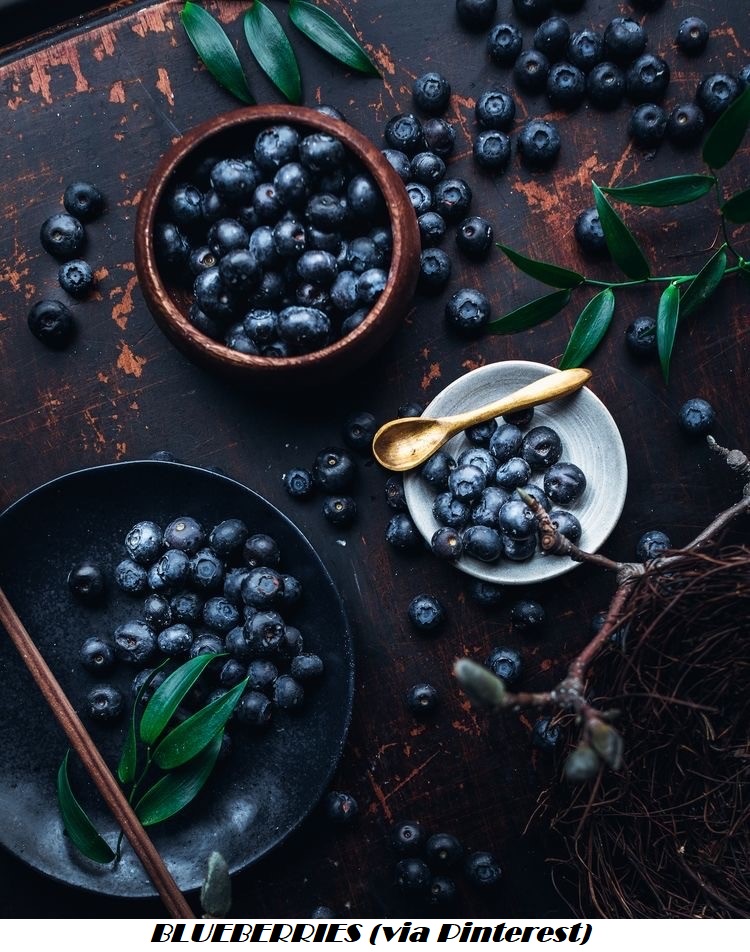 5-BLUE HYDRANGEAS is one of my favorite flowers! It originates from South and East Asia, their big, bushy head and flowering blooms in intense colors are magnificent for any bouquets and arrangements. It symbolizes gratefulness, honest emotions, and persevering love.
6-The island of SANTORINI stands out is its distinctive architecture with the typical whitewashed houses, BLUE-DOMED churches, and paved paths. Two essential architectural characteristics of the island are the domes and the cave houses, whose construction is easy and inexpensive. There are glorious monasteries that are notable for their size, grand cathedrals with admirable frescoes, simple churches, and tiny chapels. Most of them are square, white edifices with white or blue domes, giving to the island a unique and unmistakable appeal in white and blue.
7-The BLUE MOON is an additional full moon that appears in a subdivision of a year. The term has traditionally, in the Maine Farmer's Almanac, referred to an "extra" full moon, where a year which usually has 12 full moons has 13 instead. This happens every two to three years. The extra full moon necessarily falls in one of the four seasons, giving that season four full moons instead of the usual three, and, hence, a blue moon. (source Wikipedia) It is a rare event, and by that beholds a distinctive flair and magic.
8-AGATE BLUE is known as a talisman of good fortune and calmness, releases stress, and relaxes. In interior design, Blue Agate is used as a countertop, backsplash, vanity top, bar top, or only as a piece of art to adds luxury to any room in the house. This stone is also associated with truth, loyalty, and reliability. Its importance for healing has been recognized since the Golden Age of Greece.
9 – For state occasions, Royal Family Members will wear a blue reband along with other medallions, ribbons, medals, and other orders. The ROYAL BLUE REBAND is of the Garter's Order and is worn over the left shoulder, while The Royal Victorian Order is a reband in blue bordered by red and appears to be worn from the right shoulder instead of the left. Orders are generally worn with men's military uniforms or white tie dress code and with women's gowns and tiaras. The Queen wears a riband along with two medallions with portraits on them. These are Royal Family Orders, which are awarded to female members of the British royal family by the monarch. Elizabeth's pink ribbon badge is from George VI (her father), and her pale blue-ribbon badge is from George V (her grandfather). Her royal family badge is yellow.
10-The Institute of Color Pantone has declared that this years' 2020 color is the 19-4052 CLASSIC BLUE! It means that looking closer to the fashion world and in interior design, we will see that many articles designers have created, particularly in this color. This shade of blue is elegant and timeless, transmits confidence and trust. Moreover, it is a universal color that goes well with other neutral, warm, or cold colors. Try outfits or patterns with a combination of blue and white, light grey, light pink, fuchsia, camel, chocolate brown, bronze, yellow, emerald green, and you will obtain a unique and modern look.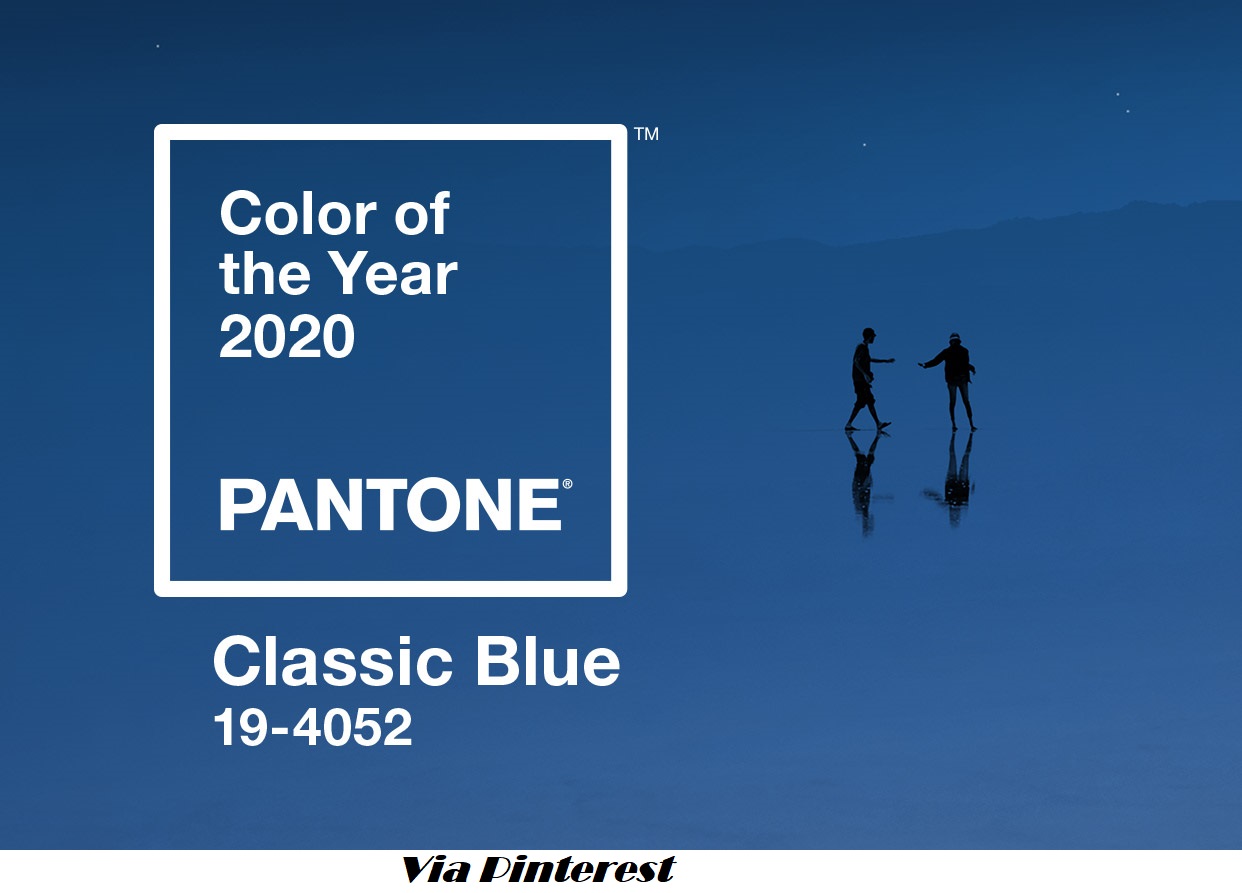 10+ I enjoyed my teenage years dancing under the single "Blue (Da Ba Dee)" of Eiffel 65, an Italian music group formed in Turin in 1998. Do you remember it? In the United Kingdom, the song originally entered the top 40 purely on import sales; it was only the third single to do this. The song also received a Grammy Award nomination for Best Dance Recording at the 2001 Grammy Awards, two years after it was released. (source Wikipedia)
Why do you love a blue color? Share in the comments.
Nadiya
MetropolitanMe Blogger